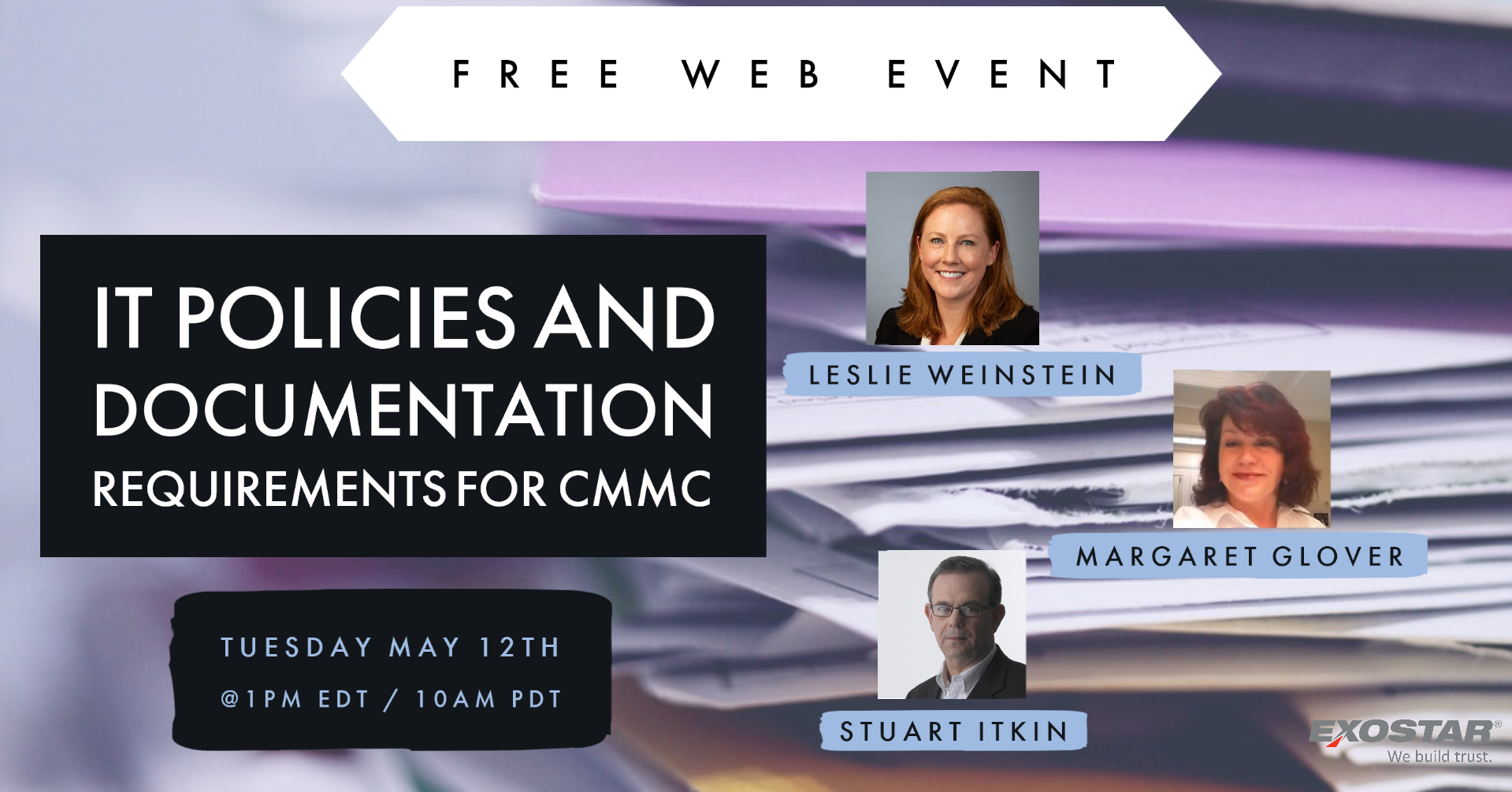 When: May 12th, 1:00pm EDT.
Where: Online - Register today.
Topic: IT Policies and Documentation - What You Need to Get Started for CMMC
Whether you are building components for fighter jets or doing landscaping for a Naval base, the DoD is taking a closer look at the cybersecurity lapses in its supply chain, specifically, leakage of Controlled Unclassified Information (CUI) and Controlled Defense Information (CDI).
The Department has introduced Cybersecurity Maturity Model Certification (CMMC), that requires every defense contractor, and its supplier, to get cybersecurity readiness certification from accredited auditors.
The first step to becoming compliant with new mandates is to make sure every supplier has properly structured IT policies in place to comply with the 17 control families outlined in NIST SP 800-171. Many businesses struggle with understanding the NIST guidelines, as well as requirements contained in CMMC, and don't have access to the proper resources begin documenting compliant IT policies. So we'd like to offer you a helping hand.
Join industry experts, who will discuss:
How to begin gathering information that should be in IT policies
How to structure and document IT policies
How to run compliance checks on your current IT policies
How to communicate and enforce IT policies in your organization
Presenters:
Margaret Glover, former USAF
Margaret Glover is a High Maturity Lead Appraiser for the Capability Maturity Model Integration (CMMI) (SVC and DEV) as well as an instructor for Foundations of CMMI. She is an ISO 9001/27001 Lead Auditor and helps organizations understand the policies and procedures they need to implement best policies and practices for software development and security. Margaret developed a Crosswalk for Agile/CMMI/ISO/SAFe in order to support clients who implement more than one model/standard. Margaret is an Agile Coach for cPrime. She is a Certified Scrum Master, Certified Product Owner, Certified DevOps and SAFe Program Consultant. Margaret has a Masters in Information Systems, and a certificate in Cloud Security.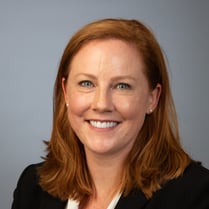 Leslie Weinstein, Army Reserve
Leslie Weinstein is an Army Reserve Major with more than 14 years of experience consulting and working for the Department of Defense. In addition to her experience on active duty at the Defense Intelligence Agency and with offensive cyber operations at Army Cyber Command, Leslie has consulted for the Office of the Undersecretary of Defense for Acquisition and Sustainment (OUSD (A&S)), the DoD CIO, and the Air Force. As a consultant Leslie focuses on cyber policy and strategy and has contributed to several initiatives impacting the entire DoD cyber workforce, including the DoD Cyber Workforce Framework and the Cyber Excepted Service.
In addition to her unique policy and operational background, Leslie has a Bachelor of Science in Management of Information Systems from the University of Alabama in Huntsville, a Master of Science in Strategic Intelligence from the National Intelligence University and is pursuing her Master of Business Administration at Cornell University.